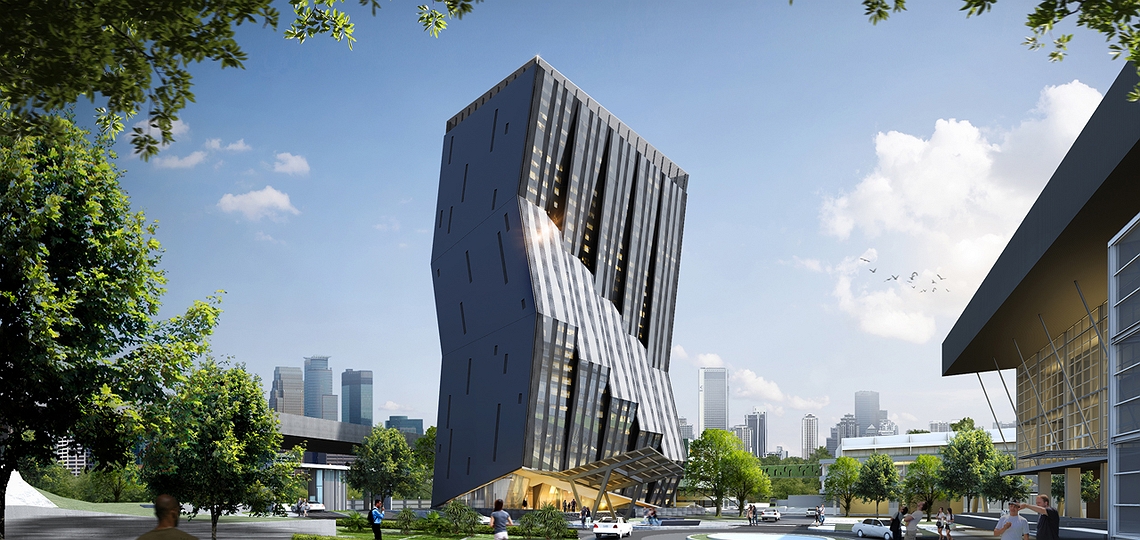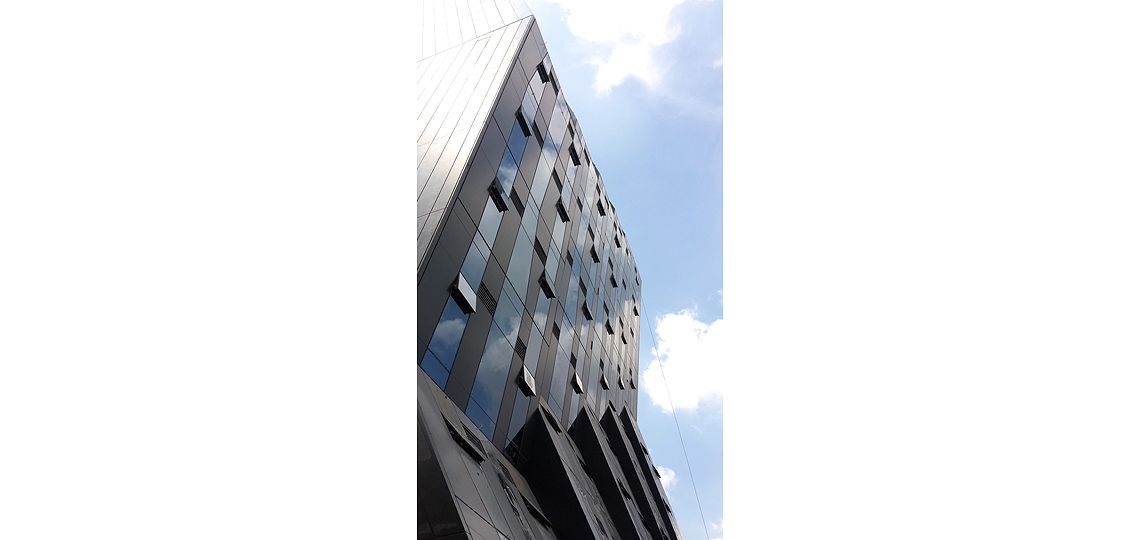 Osotspa Office Building
Osotspa, Ramkhamhang Rd., Bangkok
Location: Osotspa, Ramkhamhang Rd., Bangkok
Building Type: Office
Design: 2010
Completion: In Progress
Client: Osotspa Co., Ltd.
Area: 9,090 sqm
Cost: 252,000,000 Baht
Design Team:
Korkiat Kittisoponpong
Sikarin Udomwong

This office will be the newest office building of Osotspa company site on Ramkamhaeng Rd., Bangkok. It was designed to go along with the company's core idea which is "to put common's good before your own". That was the reason behind this building's reactions to existing buildings and surroundings in term of form and space. Also, the shape of the building was designed to be a dynamic architecture to represent the company that is always moving forward, and act like a sculptural form to stand out in that area as well.